i5 Refurbished Laptops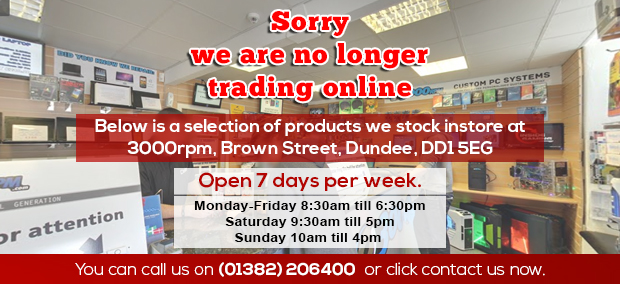 Below is a full selection of the amazing Lenovo i5 laptops we have to offer. We have them available in hard drives sizes from 160gb to 1TB. Also available in 4gb memory or 8gb
Refurbished laptops offers a very affordable solution and are simply systems which have been factory reset and restored if required. These laptops are ideal for first time buyers and students alike where great performance can be had for a little price!
We stock a large range of different refurbished systems ranging in specification to cover any need with each coming with a 1 month warranty. This warranty can be extended to 3 or 6 months when purchasing the laptop giving you peace of mind for the future!
All refurbished laptops come with an operating system preinstalled letting you go home and jump on straight out of the box!
NOW AVAILABLE IN METALLIC BLACK / BLUE / PINK AND PURPLE SPRAYED LIDS AS AN UPGRADE. THE STANDARD IS THE MATT BLACK BUT THE NEW LIDS ARE UNIQUE AND SPRAYED HERE AT 3000RPM AND MAKE THEM LOOK EVEN MORE AMAZING!
Please Note: These laptops are usually in stock and available for next day delivery however sometimes there is a 2 - 5 day wait while we check the systems before dispatch!
Other Items You May Be Interested In...