Graphics Cards - PCI-Express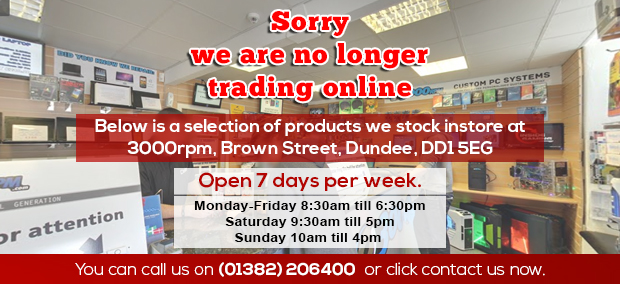 A graphics card is simply the component in a desktop computer that transfers a signal in the form of an image to the monitor or other display device. More expensive cards are generally able to process data much better, resulting in a greater performance boost especially while gaming.
PCI-Express boards are compatible with newer motherboards and are identified by the PCI-E slot on the motherboard as shown here.
PCI-E Cards are made by two major brands; ATI Radeon & Nvidia. Both cards have their advantages such as crossfire for ATI and SLI for Nvidia. Nvidia cards also support PhysX, a powerful physics simulator built into many new games. ATI on the other hand has Eyefinity technology, allowing a large number of monitors to be hooked up at the same time giving large multi monitor displays.
Other Items You May Be Interested In...