Laptops, Netbooks & Tablets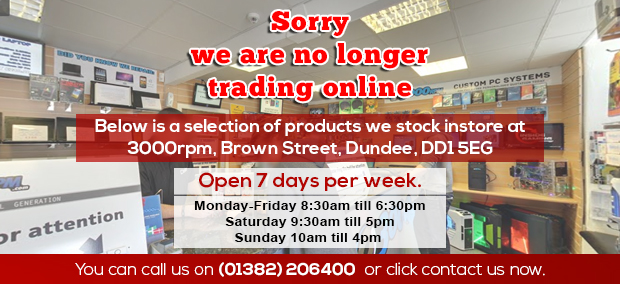 A laptop is a personal computer designed for mobile use and small and light enough to carry around. Laptops can run on mains power like a conventional computer but have a high capacity battery, allowing for periods of time where they can run without cabling.
Whether you're in the market for a brand new laptop, ultra portable netbook or looking for something cheaper to get you off the ground, we have a huge range of product to cover your needs.
Refurbished laptops offers a very affordable solution and are simply systems which have been factory reset and restored if required. These laptops are ideal for first time buyers and students alike where great performance can be had for a little price!
For those on the move a lot, netbooks and tablets are perfect. These ultra portable systems are much thinner and smaller than conventional laptops making them much easier to carry around. Netbooks have excellent battery life as well making them keep running for much longer while tablets feature touch screen controls making them perfect even for those who arent great on computers!
Of course if a brand new laptop is what you're looking for, we also stock a huge range of them as well. We ensure our laptops are super competitive when it comes to price and specification with laptops ranging in size, processing power and features such as the ability to watch 3d and bluray movies.

Other Items You May Be Interested In...