USB Flash Pen Memory Drive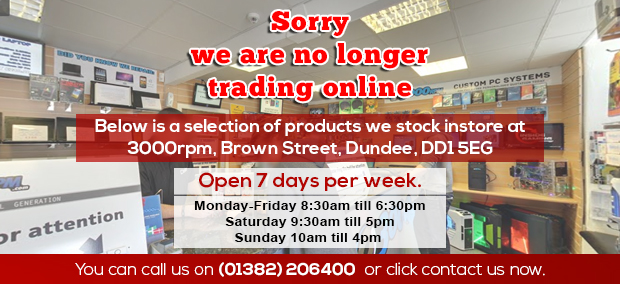 USB flash pen drives are small peripherals which plug directly into any USB port creating an instant removable storage device.
There are 2 types of connection USB 2.0 and USB 3.0. The most common is the USB 2.0 and is the older type and the standard speed. USB 3.0 pen drives are much faster but you need USB 3.0 on your motherboard to take advantage of the higher speeds. The USB 3.0 work in USB 2.0 ports but only at the slower speed.
Due to the lightweight, slim design these flash pen drives are a great way to transfer files between computers for university or at the office on the fly!
With larger and larger capacities available, why not get a media device which allows you to plug and play video and music from a USB flash drive? Click here for more info.
Other Items You May Be Interested In...