Optical Drives - DVD Writer SATA
Sata drives connect directly to the motherboard via a thin cable which is usually red. These DVD writers allow the user to not only read data stored on a CD or DVD such as music & video files or documents, but also allow for custom discs to be created.

Simply pull files into a burning program and then the writer will create a disc with the data replicated onto it. The CD or DVD disc can then be used in devices such as DVD or CD players.
Optical Drives - SATA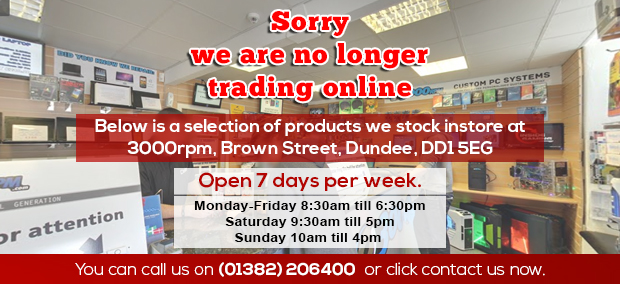 A Sata connection offer greater data transfer speeds as well as a more stable stream of data. Sata drives connect directly to the motherboard via thin red cables.
Sata has become the most common type of connection from drives, especially with newer computers and laptops. These optical drives have the ability to read or write CDR, DVDR or bluray media depending on the type of drive.
Sata drives come in two sizes;
Desktop - These 5.25" drives fit directly into a front bay of a computer case.
Laptop - These drives are much smaller than the desktop variant and usually fit into the side of a laptop.

Other Items You May Be Interested In...