Memory (RAM) - SODIMM DDR / DDR2 / DDR3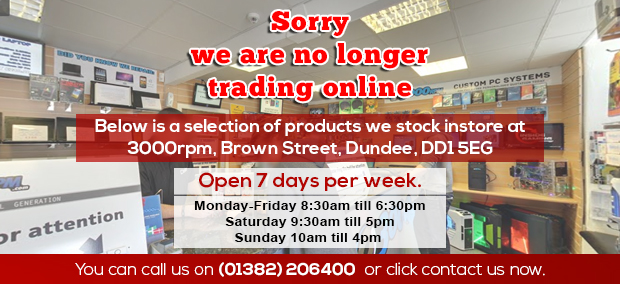 Random Access Memory (RAM) provides space for your computer to read and write data to be accessed by the CPU (central processing unit). When people refer to a computer's memory, they usually mean its RAM.
If more RAM is added to the computer, you reduce the number of times the CPU must read data from the hard drive. This will allow the computer to work faster especially when many applications are open at once.
SODIMM memory is much shorter physically than standard memory and is compatible with laptop or other compatible SODIMM devices. This type of memory has DDR1 and DDR2 variants allowing for a maximum of 1GB and 2GB capacity respectively while the newer DDR3 memory allows for 4GB memory per module!
Most laptops have 2 memory slots, allowing for 2 RAM modules to be used simultaneously and the type of RAM the laptop takes is dependant on the model. Please check your laptop's motherboard or user manual for your memory compatibility before purchasing.

Other Items You May Be Interested In...